TiLT® Toilet Incline Lift
Ask a Question
Read More
Minimize
The TILT® Toilet Incline Lift from EZ-ACCESS is a patented toileting aid that lifts to your natural body movement, providing the independence needed to maintain dignity in the bathroom. By combining the functionality of a heavy duty commode and a lift chair, the lightweight and durable TILT offers an easy-to-use bathroom safety solution. It also features handheld control to make the lifting process convenient for the user or caregiver. Designed for quick, simple installation. Available in battery or corded power.
Related Products
These products may also interest you
This product also resides in the following industries:
These buttons will take you to the respecitve category
Available in corded or cordless power
The corded power unit plugs into a standard GFCI outlet. The cordless power unit features a rechargeable battery pack that mounts to the wall (5" x 16" wall space required) within 3' of the TILT and provides power for approximately 20 cycles with a full charge.
Easy Installation
This lightweight unit, weighing just 34 pounds, can be installed in as little as 15 minutes.
Hand Grips
Handles feature non-slip covers, allowing you to maintain a secure grip while the seat raises and lowers.
Compatible with Multiple Toilet Bowls
Available in round and elongated styles and fits bowl heights ranging from 14" to 21".
Fits a Variety of Users
Accommodates individuals ranging in height from 5'2" to 6'4" and supports up to 325 pounds.
Increased Stability
The unit attaches directly to the bowl and allows you to move 7½" forward, which positions your shoulders over your feet for optimal balance and positioning. Additionally, arms remain at an ideal positioning angle, which keeps elbows slightly bent to maximize ideal strength in order to exit the seat.
Easy Cleaning
Assembly is protected by a plastic shield, which can easily be removed for cleaning.
Easy Transfers
The low angle of the unit allows for easier lateral transfers from mobility devices, transport chairs, etc. In the down position, the arms are lower than the seat for slide board transfers.
Companion Control
For user and caregiver convenience, the TILT features a hand-held, push button control to operate the lifting process.
| | TILT® Toilet Incline Lift | Battery Powered TILT® Toilet Incline Lift |
| --- | --- | --- |
| Motor | 120 VAC 60Hz | 120 VDC |
| Cycle Time | Approx. 15-20 seconds to lift/lower | Approx. 15-20 seconds to lift/lower |
| Weight Capacity | 325 lbs | 325 lbs |
| Dimensions | 24" W x 18" H x 24" D (Approx.) | 24" W x 18" H x 24" D (Approx.) |
| Weight | 34 lbs | 37.5 lbs |
| Electrical | 10' Power Cord | 3' 4" Power Cord | 6' 5" Charging Cord |
| Actuator Mounting | Left or Right Side Mounting | Left or Right Side Mounting |
| Frame Material / Finish | Powder Coated Steel | Powder Coated Steel |
| Warranty | 2-year | 2-year | 1 year on Battery |
NOTE: Weights and dimensions are approximate and subject to change.
For additional specs and dimensions see "Documents"
Available Power Options
Battery or corded power.
Although it's our intent to keep all documents current, some documents are subject to change and may take time to update. If you are unsure whether you have the most current revision or if your product is different, contact our technical support.
How do I clean the unit?

The plastic shield can easily be removed and cleaned. Refer to the TILT instructions for specific cleaning guidelines.

Can the corded power unit be converted into a battery powered unit?

No, the corded power unit cannot be converted to a battery powered unit and vice versa.

Can this be placed over a bedside commode?

No, it needs to be bolted to a toilet bowl for maximum stability.

Do you have to wait until it is fully extended to sit on it?

No, you can sit on it at any point in its upward or downward movement.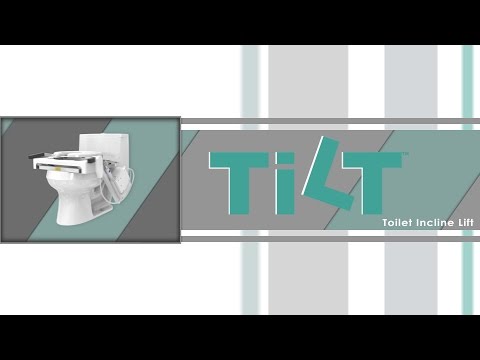 TILT® Toilet Incline Lift Installation | EZ-ACCESS
Product Overview - TILT® Toilet Incline Lift | EZ-ACCESS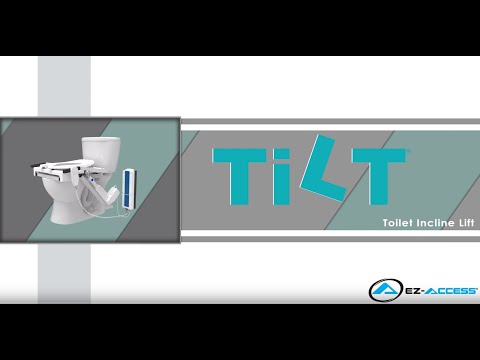 TILT® Toilet Incline Lift – Battery Powered Installation | EZ-ACCESS
We're At Your Service
Talk to a Representative Now!
Tools to Help You Get What You Need